Kampplekke
Daar is 15 x tent- of karavaanstaanplekke met kragpunte. Gemeenskaplike ablusie- en kookgeriewe (24-uur kookwater, elektriese plaatstowe en opwasbakke). Maksimum ses persone per staanplek.
Rondawels
Vier rondawels, elk met vier enkelbeddens. Toegerus met ablusiegeriewe (almal met storte), lugreëling, 'n yskas en daar is 'n gemeenskaplike kuierkombuis.
Algemeen
Malelaan-kamp is die mees suidelike kamp van die Wildtuin, geleë op die Krokodilrivier se oewer. Die kamp is baie naby die Malelaanhek, maar is 'n aparte entiteit. Dis 'n baie klein kampie met 'n paar plekke vir tente of karavane, net vier rondawels en sonder 'n restaurant of winkel. Hierdie kamp voel soos 'n mens se eie privaatplekkie in die bos. Lekkerte.
Die omgewing is goed om luiperds, wildehonde, visarende of witrenosters te sien. Dis ook nie ongewoon om olifante teenaan die draad van die kamp te kry nie. Malelaan is ideaal vir mense op soek na rustigheid en dis ook die ideale oornagstop op pad na Mosambiek.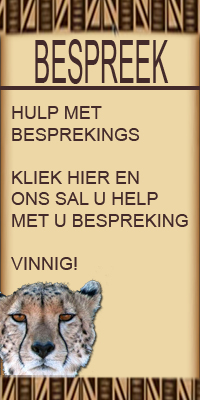 Waarskuwing:
Die ape in die kamp is baie stout en as jy jou motor se ruit net so effe oop los, is ta daar in sodra jy uitklim. As een net 'n vingertjie in daai ruit-opening kry, is dit verby. En sou jy dan 'n sakkie nartjies of 'n pakkie knibbelkos in jou kar gehad het, sê maar koebaai. Maar as hy eers in is, moet tog nou net nie vir aap se kind die skrik op die lyf jaag nie. Hy los die binnekant van jou wa tjokvol briekmerke. Maak 'n deur oop en gaan staan eenkant en wag.